Why does time go so fast? It's like a week starts and then in a few breathes it's already Sunday again… I feel like I can't get a hold of anything, like my life is slipping away through my fingers. I see people around me moving on, having lives, progressing to next stages. And I'm just treading water, while time is running out. Ah well.
Went to see The Butterfly Effect on Sunday. In spite of the negative reviews I've read, I thought it was actually quite interesting, strongly character driven and enjoyable. Made me jump out of my skin on several occations however… Some brilliant acting from child/teenage actors really made the story flow evenly. And I thought Aston wasn't half bad in it. I can see what Demi was thinking now… 😛
I've arrived at another creative slump. Always happens after I have a shoot and get an image that's been brewing in my head for a long time out into physical form. It's nice to have it out there, completed, but there's always this sense of an anti-climax involved… like I could have done it better, I could have used more time on some aspects etc… Anyways. New ideas will fix that hopefully. Just feeling a bit blah at the moment.
BB UK has been really 'lively' this year. More has happened in the first week than in the whole of the last series. I just haven't had much time to watch it. And also, watching it online is always so different. It feels more like you're in the house yourself as you don't see the edited shows and how everyone's been portrayed. Doesn't hold the same excitement I suppose.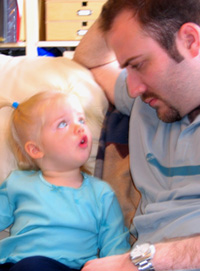 I just love this snap of Elli and Stu. A meeting of great minds. 😀