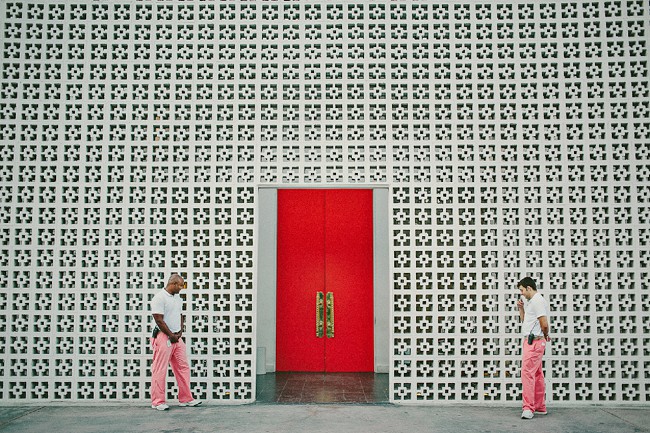 Cross-posting this from MTP blog.
What an amazing time I had at the Beloved Collective in Palm Springs! I feel like my spirit was nourished, my heart filled to the brim. It was so good to see old friends, to turn some long-time virtual friends into flesh and blood, and to get to know so many new and fascinating people. The talks were inspiring (hopefully mine included), and I came home with a strong feeling of needing to do more personal work. I was especially moved when Liz Arcus talked about her 'Hear My Heart' project. So so brave and beautiful. It made me feel like I've been just scratching the surface for too long.
I've been a long time advocate of using Beloved technique in my portrait work, and I love shooting Beloved sessions. But in the context of the festival and the Collective, to me, Beloved stands for honesty. For people who seek something real gravitating towards each other. I love the atmosphere of support and genuine care, of encouraging others to be vulnerable, of the Collective being a safe place to explore the limits of your comfort zone, and push beyond them. And most of all the feeling of a community where everyone has something to give. It's not about some being more highly regarded than others, but rather about seeing that everyone is special, everyone has just as much to give.
While at the moment my heart feels like it's been split into little pieces and left on the other side of the ocean, I am so happy and grateful to have such creative, incredible people in my life.
Jesh, Jesse, Katie, Jeremy, Nicole… you are my people, with you my heart feels at home. James, you are so very special, funny and beautiful, I hope you will stay in my life for a long time. Amy, for you, sky is the limit. You see the beauty and it overflows from you. I can't wait to see where your journey takes you next. Jonas, thank you for a glimpse inside, I will treasure it. Everyone who was a part of the collective, keep following your hearts for they are gorgeous, giving, vulnerable, strong and so full of joy. I am proud to have met each and every one of you.
Some of my favourite moments included the many discussions with friends, even more giggles, being moved by the presentations, judging the Beloved training certification tests (which were a roller-coaster of emotions!), feeling the stretch at a night shoot we directed with Jonas (styled by Jill La Fleur), changing my mind about things, a sunrise concert with Jesh & Amy, an evening gig with Kye Kye, receiving an Ambassador award for my efforts in spreading the word of Beloved, and so many more…
Here's a collection of snapshots from my time in California. Get ready for some palm tree action.