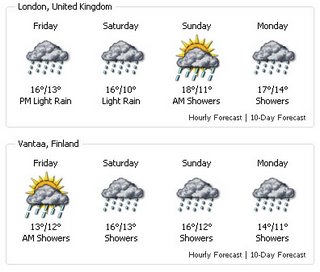 The weather isn't exactly inspiring, neither here nor in London (where I'm off to next week again). But that's all right since I've been mostly stuck indoors playing poker on Facebook in any case… Yes, yes it's a terrible thing to be addicted to, but sooo much fun. I'm a little bit obsessed about getting within the #10000 highest ranked players on there. Well, you gotta have goals right? It's also a nice way to get to know some new cool people.
Since it turned out that Stu couldn't organise himself over to London for the Damien Rice gig a week from tomorrow, I asked if Johanna would be interested, without really thinking she could realistically make it. But wouldn't you know it, she got so excited about it that she booked flights right there and then! 😀 I'm stoaked. It will certainly make up for her missing my hen do because she forgot her passport… I'll just have to remind her daily to take her passport with her this time around. It will be a fun girlie gig night with Sooz and her though, can't wait.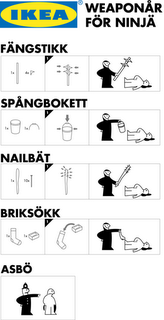 Stu, the connoisseur or all things pointless but amusing, pointed me to this hilarious new Ikea 'Ninja range' (courtesy of Mighty Nibus) on b3ta.com. I especially love the 'Briksökk'. What simple, streamlined – and yet ingeniously functional – design. 😀 Brilliant.
Then there's those things I can't really talk about online at the moment. There's stuff happening and I'll fill you all in later on, it's just impossible to do so just yet.
But anyways. I'm so glad it's Friday. Not that I've done that much this week (apart from playing poker), but just because I've been feeling a bit out of joint all week. Today I'm finally feeling more focused and can see what needs to be done next. Also, a sauna, some Bacardi & Cokes, fresh sheets and this adorable picture are helping to make me feel all warm and fuzzy inside. No seriously, CLICK on it. I guarantee it will make you go Awwwww (even you Riina).