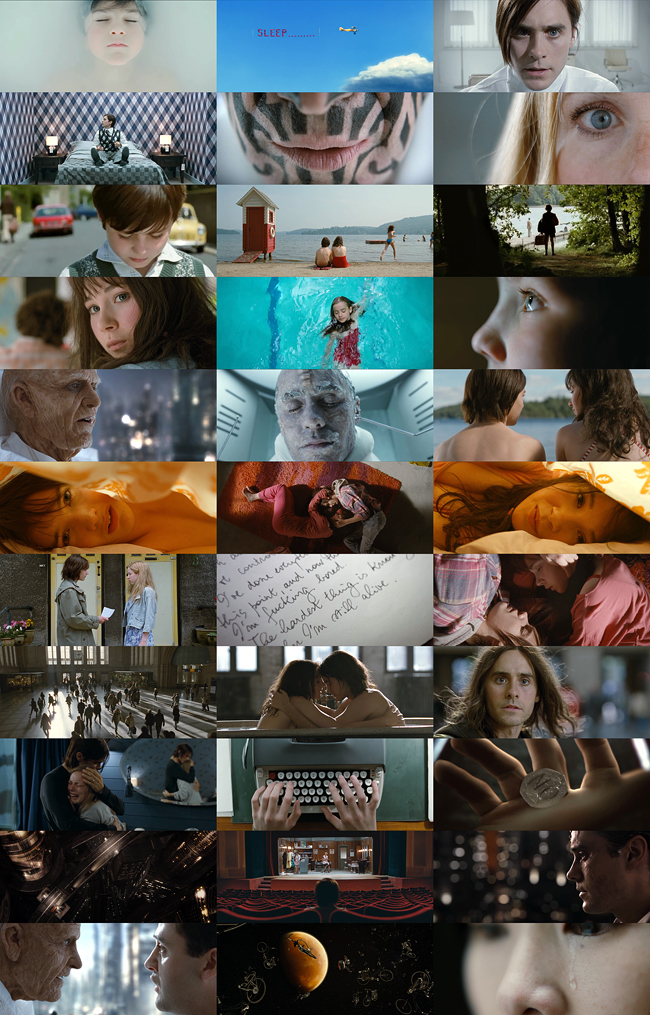 It's strange how some films just sneak by, staying out of reach of wider exposure. I'd never heard of Mr. Nobody, which came out in 2009, but when I came across it I wanted to check it out because it looked interesting visually. And that it certainly was; the set design and cinematography were just beautiful (perhaps less of the t/s jiggery pokery would have sufficed), and the story allowed for an exploration of a wide array of different environments.
But it wasn't just the visual side that grabbed me, I very much enjoyed the story as well. I am quite partial to non-linear, scattered storytelling anyways, but in Mr. Nobody this is elevated to another level. The simple premise is of an old man in the future telling about his life to a reporter, but with the difference that his story is split into different possible routes his life could have taken. I am quite fascinated about our fixation on concepts such as fate (I am no stranger to saying 'that's how it was meant to be'), so the idea of being able to see each choice through to the end is quite inviting. Just the knowledge of how many different directions we all could take in our lives, if we really started making decisive choices, is thrilling in itself.
And even though Mr. Nobody does hint at there being a right choice of sorts, it also contradicts this with a quote (accredited to Tennessee Williams in the movie) 'Every path is the right path. Everything could have been anything else and it would have just as much meaning.' That, to me, is hugely inspiring and life-affirming, and the way I try very very hard to think when I look back on things. We have so many choices, and before we make them, everything is possible.