In an attempt to distract you into thinking this is a blog entry I'm sharing a couple of cute things with you. First, look what Stu brought me yesterday! Nothing says love quite like a pink network cable. <3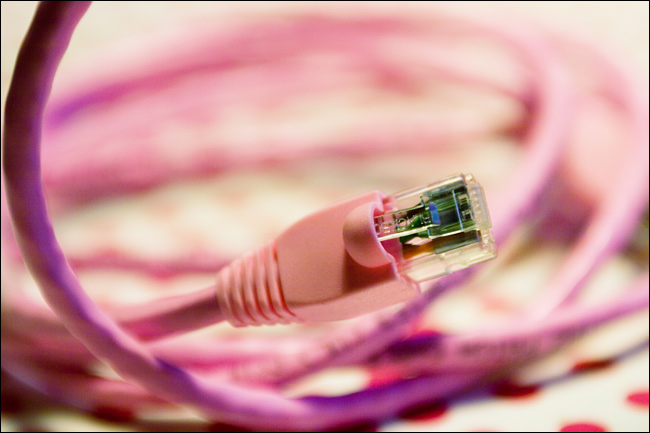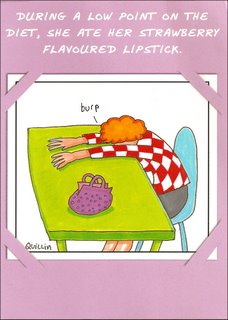 Also, while Stu was sorting out through his cr..stuff, he came across this card that I've sent him many years ago. I have no recollection of ever even buying it, actually. But I think it's a testament to my taste level never developing to a higher level since it still makes me chuckle every time I look at it. 😀
I apologise for the ongoing silence. I keep thinking I should come up with some trivial things to blog about (like this entry, hurrah!) so that way no-one would even notice that I wasn't blogging about the things that I'm not blogging about. Erm.
Feeling extremely tired and anxious today.
Have to go buy Mexican foodstuff (and tidy the flat… maybe) tonight as J and A are coming over for a 'Mexican night' tomorrow. I'm not sure if that should require even more effort actually, like sourcing sombreros and what have you. Too ambitious perhaps. Yes.