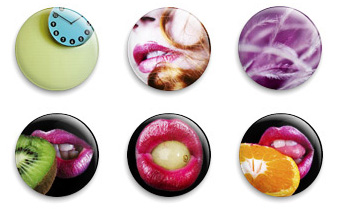 Here's something you always wanted, you just didn't realise it before. 😀 Prickies rock they do.
Yeah so, it's been awhile since I've actually written anything here. Still not quite sure what to write. Humm. It's been uneventful but in a good way. I've been enjoying the silence of the snow and trying to get my head and life more organised. I've been taking the thyroxine for two weeks now, so it's a bit too early to say anything, but I think I've been seeing positive changes. I'll wait for a couple more weeks until deciding whether they're definitely because of the medicine.
For some reason I was thinking that this Friday doesn't feel much like a Friday… so it turned out it's actually Thursday today. Go figure!
Seriously, I have nothing to tell.