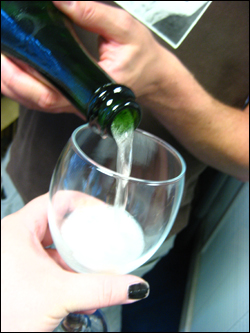 The issue has gone to press and we've had some more cork popping in the office to celebrate my and Rachel's upcoming weddings. Feel awfully tipsy now. I even got a gift voucher to Habitat. Yay. 😀
So, off to see Tori and Joshua tonight, and then I'll head back home tomorrow. Here's hoping the airport security doesn't confiscate my poppers. Erm.
What a week it's been!