It's been a bit of a whirlwind of a week, quite literally. While Paul and I managed to dodge the rain quite effectively during our few days of rambling, the wind seemed to double every distance and half every degree of warmth. But still, fun was had and the few rays of sunshine that we saw were very much appreciated.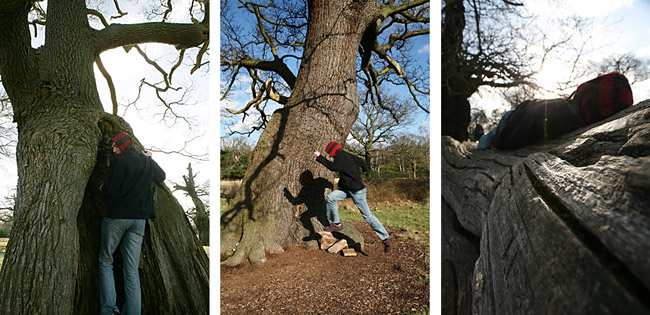 On Wednesday we headed out to Richmond Park as planned to wander around and take some pictures with my new (!!) 5D. What a lovely place and what a lovely camera. 😀 Some days just are good.

Yesterday Sooz, Paul and I headed to the West End to see Patrick Marber's Dealer's Choice at the Trafalgar Studios. Originally we were aiming for a musical, but since we didn't want to pay too much we settled for a comedy. All in all it was ok. There were definitely some funny moments to be had. What wasn't funny though were the most uncomfortable seats in the world.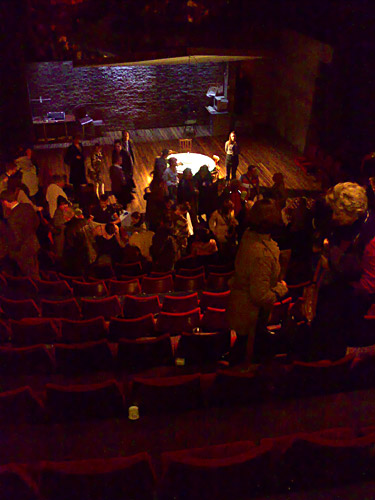 Paul has now returned to Ireland with a bag of flat last-minute-baking-frenzy buns, while Stu and I are getting ready to enjoy a joint holiday week lasting over the Easter break, after which I will start at my new job. What's dampening our spirits somewhat is the fact that the car will be out of action for most of the week, also preventing us from going to Rayleigh on Easter Sunday. Boo. These things always manage to time themselves so well. Oh well, I'm sure we'll think of something exciting to do with our week, like laundry and tax returns for example. 😛