My holiday starts in one hour and 20 minutes… Just have to put this issue to bed and somehow survive the last hour and then I'm freeeeee…. 😀
I got lovely birthday flowers and chocolates. I'll have to leave the flowers here though as we're flying to Finland tomorrow and I'd rather people enjoyed them in the office than be forced to throw them away. They're gorgeous!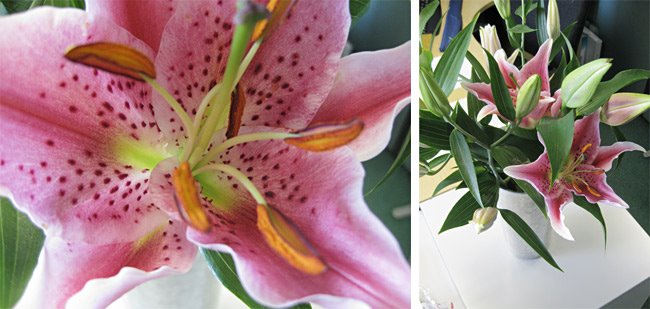 The summer has well and truly hit London, and hopefully Finland will follow suit. I can't wait to put my feet up and not think about work for two whole weeks! How lovely.
I'll probably blog a bit from Finland, or not, depending on how I feel.