It's weird that it's my birthday and that I'm so old. Doesn't really feel like it's my birthday (or that I'm so old). We're off to the airport in an hour or so, I can feel the M.A.C. counter calling my name already… I think when I get there, then it starts feeling like a birthday. 😀
I've gotten very nice birthday cards this year. Some people have really outdone themselves (hello mother! :D). They're all so pretty, see.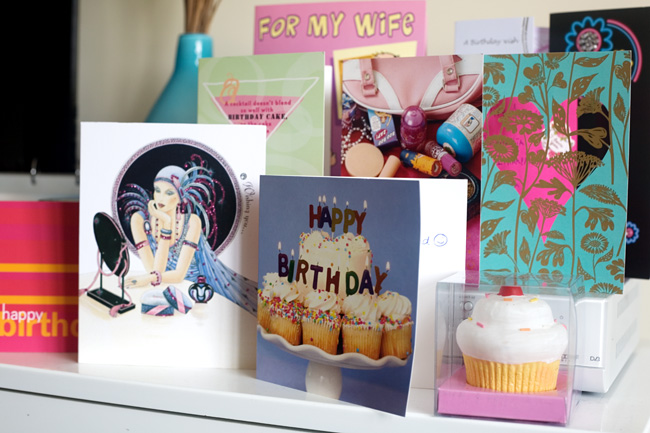 Well, there's still a few bits and pieces to pack and rubbish to take out etc etc, so I'll get to it. See you on the flipside!