Saw this challenge here and loved it. The aim is to photograph your daily commute and what you have for breakfast, lunch and dinner. I widened it a bit to include pretty much the whole day. So, here's my 'average day' in pictures.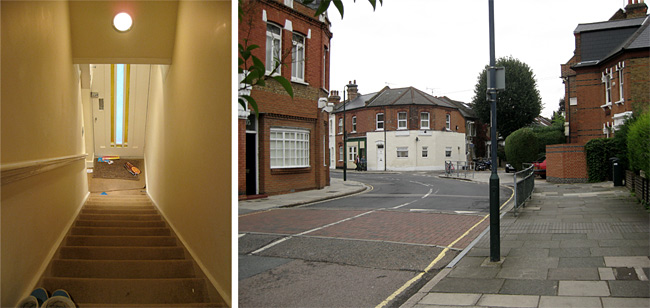 8am. I leave for work. The street looks fairly quiet. But then again, it always does.


On our station, waiting for my train.

I get a seat, result! First we cross the bridge over to Richmond.


Getting closer and closer to Waterloo (I had more pics from along the way, but this entry was getting waaay too long).


Get off the train. I then walk to the other end of Waterloo station.


1st and 2nd escalator down to Jubilee line.


2nd and 3rd escalator…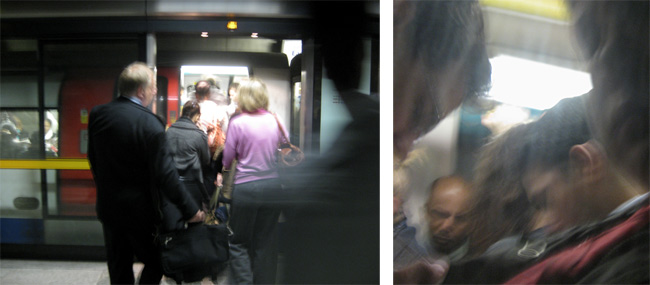 I just manage to run into a tube that's ready to leave. Can't get a proper picture as am squished against the wall.


Get off the train at London Bridge. There's two escalators but the other pic was too blurry.


Finally some air!


9am. Our swipey thingy isn't working at the moment so I have to ring the bell to get in.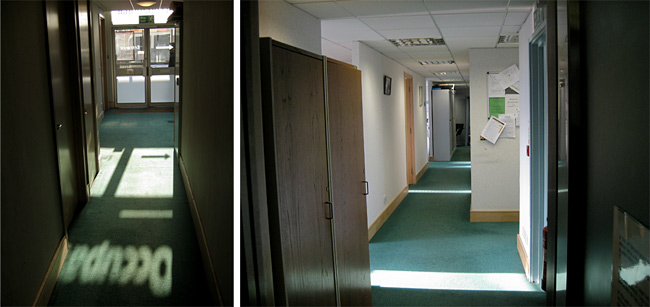 Can you guess what the official company colour is? 😛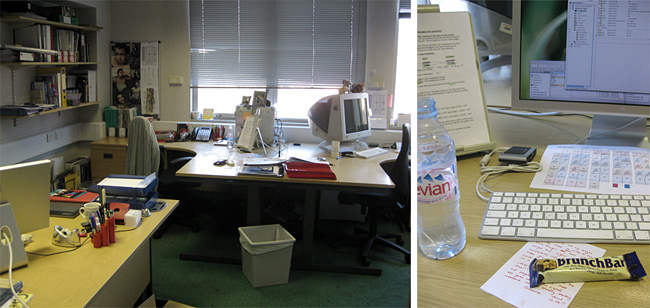 Have a muesli bar for breakfast. Suz has left me a note.

It's press day so I'm super busy getting pages through pre-press in the first half of the day.


1.30pm. Meet Layla in the lift, we then wonder where to go for lunch.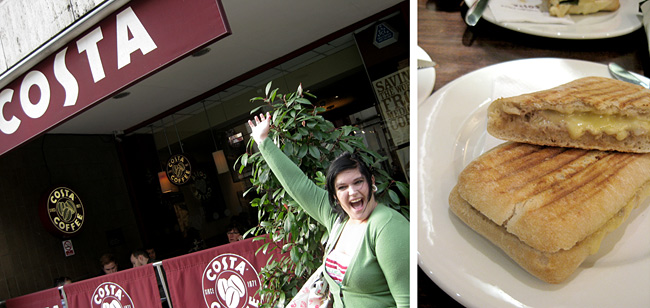 I get to treat myself to a tuna melt in Costa, since it's a hectic day and all.


Back to work. There's the view as well. Super.


Layla calls me into a 'very important' meeting in her office. Bump into Hassan in the stairway. Serious business.


John sees a photo op and elbows into our 'very important' meeting.


5pm. I force Layla to walk back to Waterloo with me, since the sun is out.


See, is sunny!


There are those sunflowers again.


Nearly at Waterloo now.


5.30pm. Walk back across Waterloo station again.


I get on Layla's (stupid) train. No seats. I have to change trains at Richmond.


6ish pm. I get off the train and go to the store to get some bits and pieces for dinner tonight.


Almost home, just around the corner.


Nasty spider tries to prevent me from getting to the front door. I showed him!


6.30. Get in and have some water. I see that the sun is just setting so get my SLR out and take a picture for 365 Bokeh.

Start making dinner, but get bored with it so S takes over and cooks me sausage and mash. Is nice. I do the dishes though! I spend some quality time with the sofa and remote.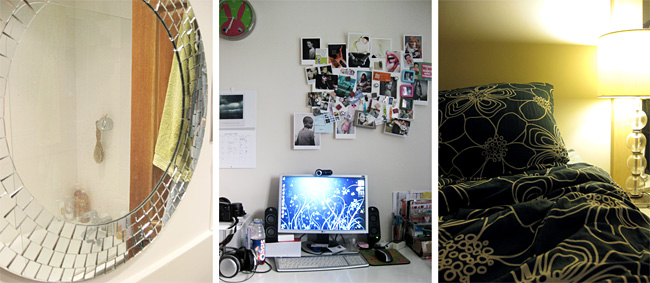 Have shower, update bloggy things and then head to bed. Where did the evening go?