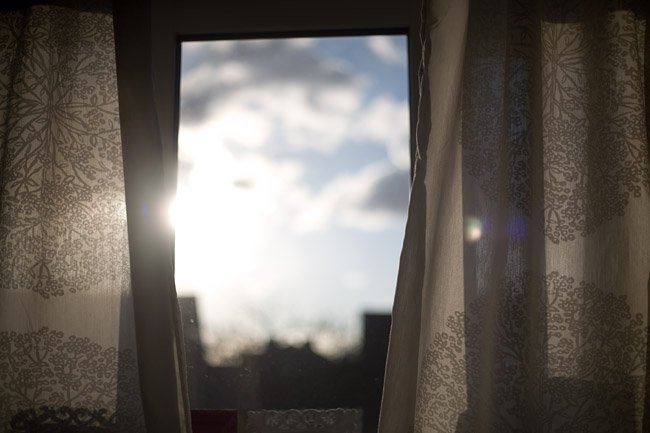 It's funny. I dream of this sort of weekends where I have completely cleared my schedule and just do nothing. But every time a weekend like this gets to the Sunday I start feeling really down… like I've wasted time, missed opportunities, let life pass me by… Silly really.
I guess it doesn't help that my ankle injury, instead of getting better with the rest I've had, seems to have gotten worse. I dragged myself to the post office yesterday and it was such a painful trip I wasn't sure I was going to make it back! After that the ache has just gotten more and more constant an persistent, and I can't seem to put any weight on the foot. The sun outside my window seems to tease me, of course the weather looks perfect out there just when I'm stuck inside…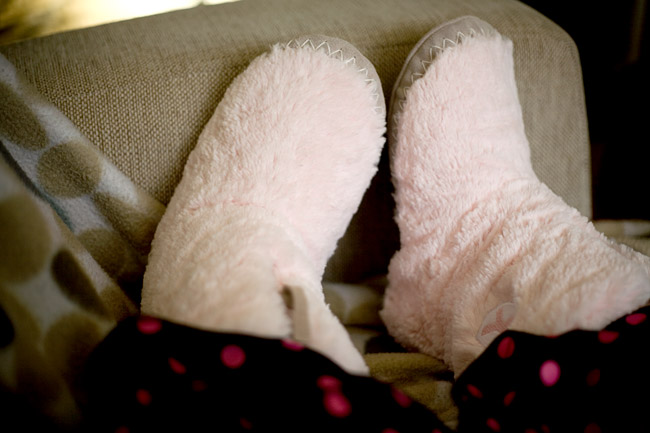 I've been toasting my feet in my lovely new slippers. The warmth helps the pain. And the strokable softness of them makes me smile every time I look at my feet. 🙂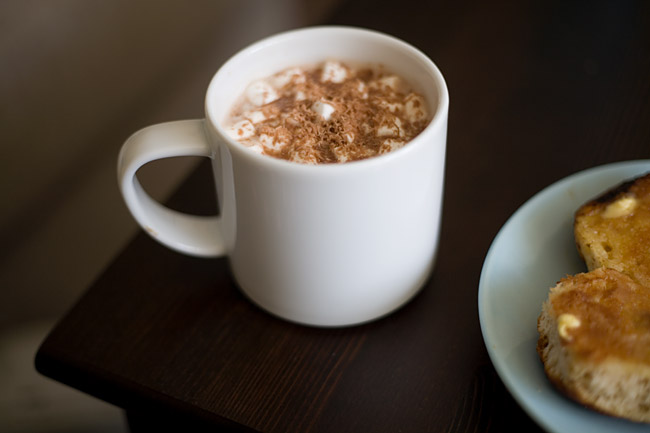 I've also medicated my mood with a naughty breakfast of hot chocolate and de-frosted buns from Christmas…
I did see two good films this weekend. Yesterday I finally watched The Fall, by Tarsem Singh, the director behind one of my all time visual-inspiration films The Cell. The cinematography certainly didn't disappoint! Having been shot in 20 different countries, everything on the screen was just pure visual gluttony. And pleasingly the storyline wasn't bad either, certainly a step up from The Cell.
Today I've watched Thumbsucker. The script is an adaptation of a book with an unusually honest look at us humans as intrinsically faulty, with a desire to fix ourselves and the people around us. The film boasted an impressive cast, which turned what was essentially a teen coming to age drama, into something relevant to everyone. I can't fault any of the performances, the casting really was superb. Every word delivered was meaningful, even each and every throwaway side comment. I can thoroughly recommend this film if you want to watch something that should be depressing in revealing our limitations, but actually manages to be uplifting in delivering the message that all of us are somewhat defected. And that's ok.
I also have to mention that yesterday I got tickets to see Rachael Yamagata in February, and today I've been mostly listening to her new album 'Elephants… Teeth Sinking Into Heart'. And it. Is. Brilliant.