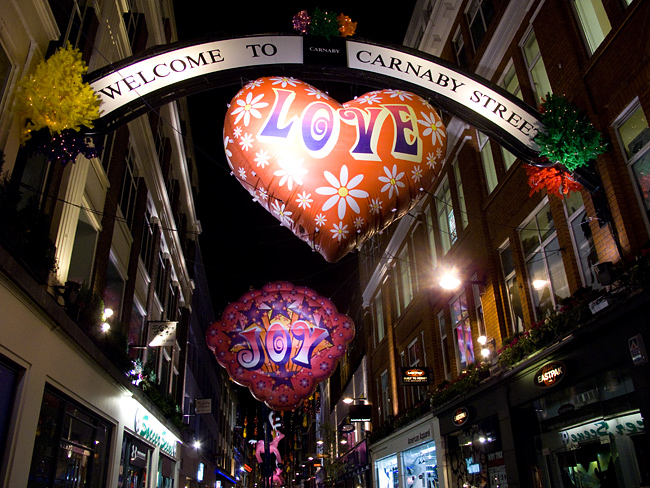 Last night I attended another quizzy quiz organised by 3 as part of the 3mobilebuzz team.
The Alphabet Bar was decked out in a very festive manner. One of the bonus rounds involved creating a gingerbread man. Here's my scary effort.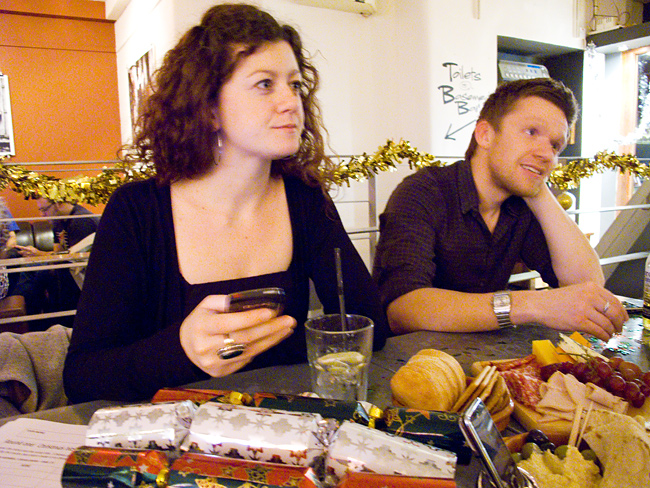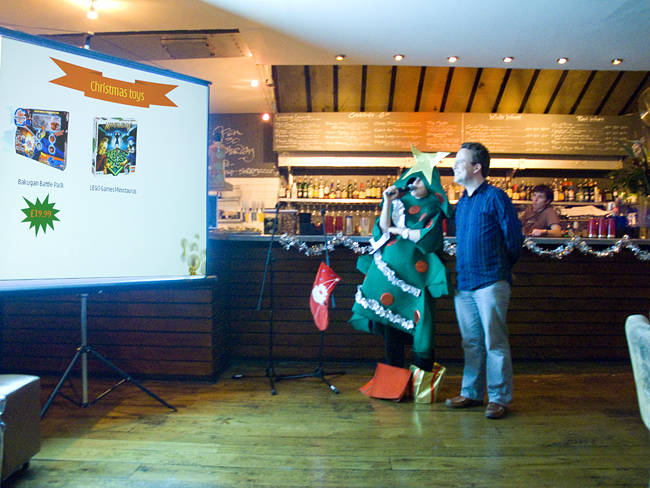 @liamgh representing.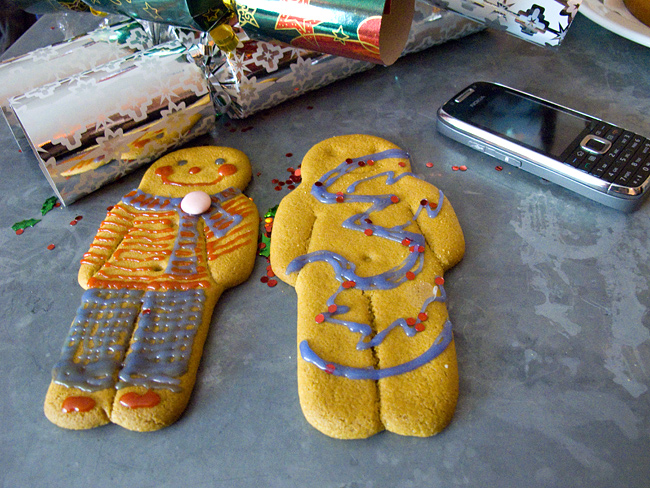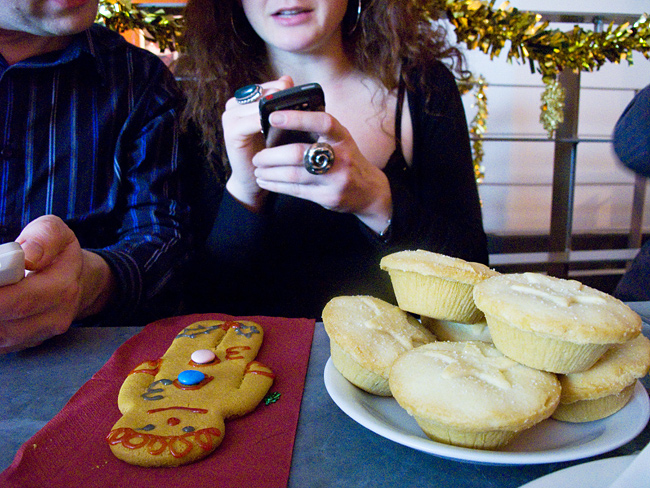 First mince pies of the year (for those who actually like them… ie not me :P).

@liamgh, @michchapman, @pebaline and moi.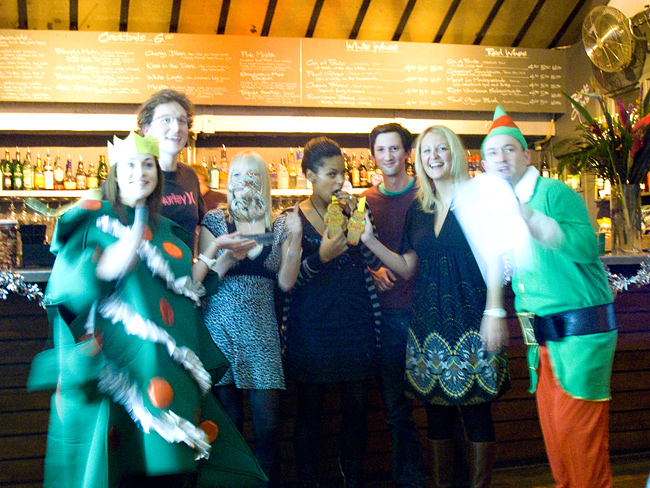 Stuff Magazine won the coveted trophy. For some mysterious reason we came last. Even though we only got like 3 questions wrong! Obviously a fix I say…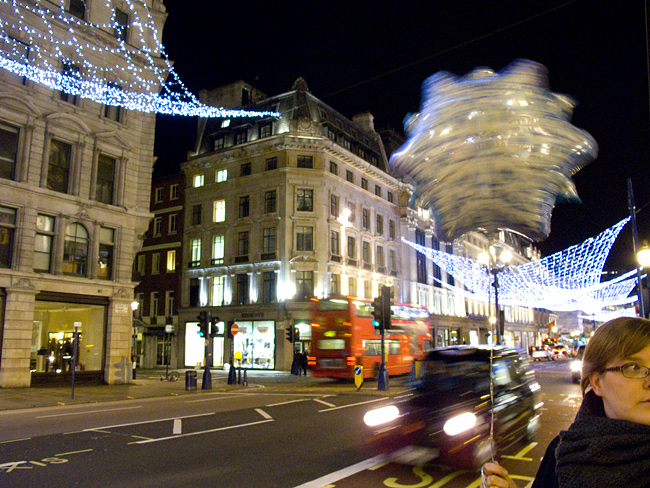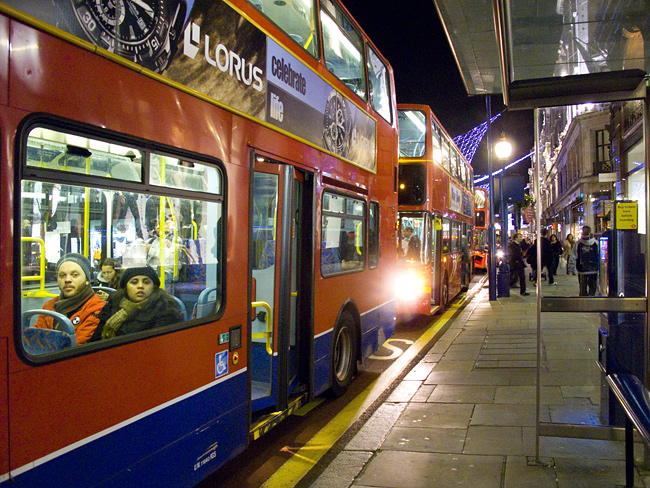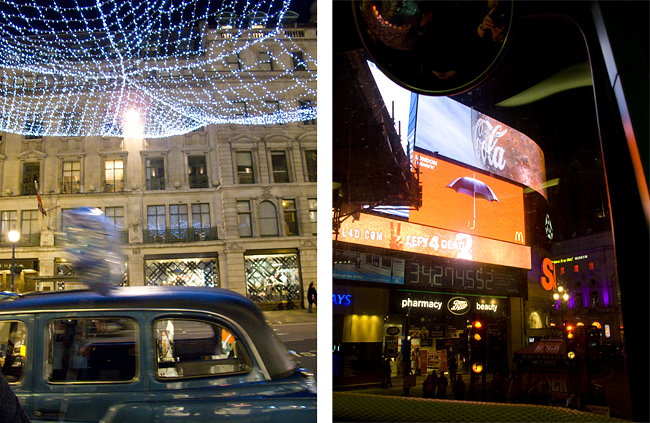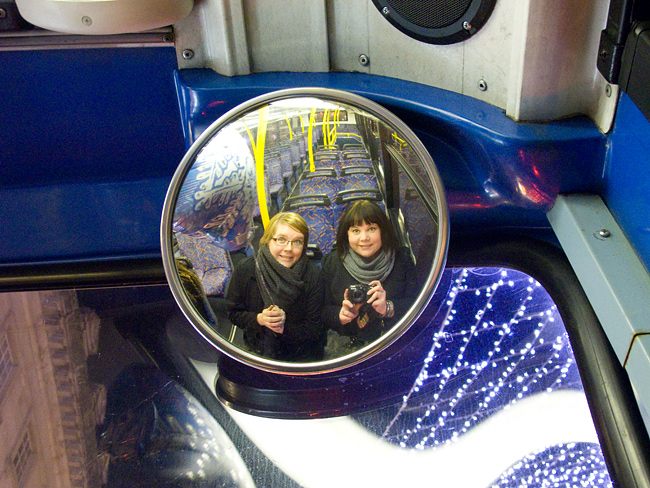 Some people get excited on night buses…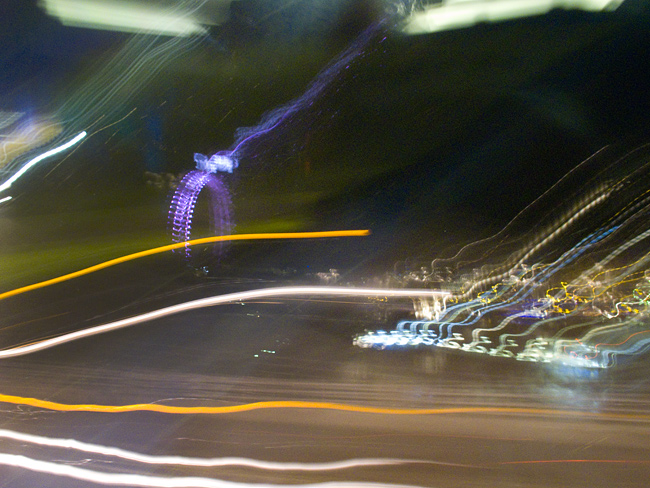 Oh and by the way, this was the first night of really testing my new G11 in some challenging conditions. Considering it was really dark, and I'm pretty pleased with how it performs. But obviously it never will beat a proper SLR with a good lens, as is clear from the previous 3popquiz pictures…