I can categorically say that I hate Mondays. This Monday especially has been very hard for some reason. I've felt so tired all day that I had trouble keeping my eyes open. And since I was tired I could sense that I was being too Finnish (i.e. blunt) with people at work today… I just didn't have the energy for all the exhausting dancing around subjects that is generally required over here. Oh well…
One thing that cheered me up every time I saw it in the mirror is this gorgeous heart pendant which I've been borrowing from Sooz. It was a case of love at first sight and I haven't really taken it off since I got my hands on it. It's from Sarah's Sky and today I finally ordered one for myself.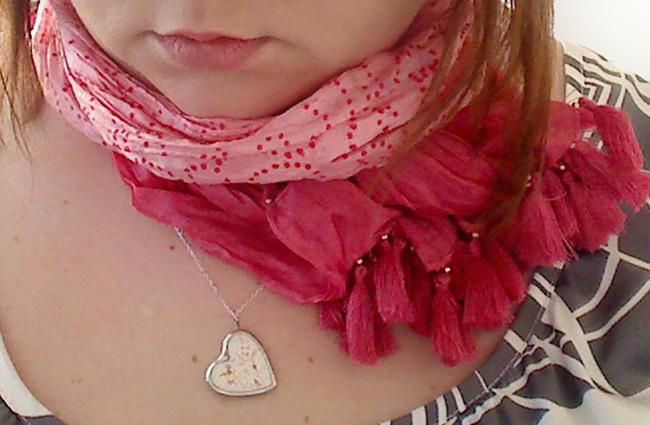 I've just come home (I just wanted to take a picture of the necklace before I changed into my pyjamas :P), so now I'm off to the sofa to catch up with my Sky+ recording of Brothers & Sisters.