Since yesterday's shopping trip went spectacularly wrong thanks to our car deciding not to co-operate, I decided to have another go today and headed to Richmond for some sales shopping cheer (while S has been out all day trying to part-exchange the car for something more reliable). And what a 'successful' trip it turned out to be! 😀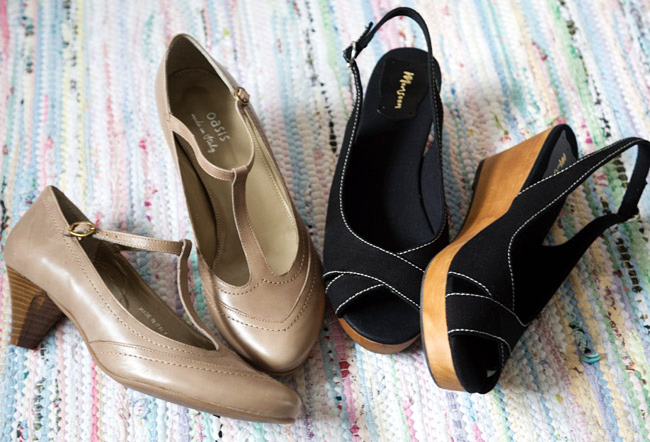 I got two pairs of lovely shoes. The Monsoon ones I got with a 25% discount and the Oasis ones with a 50% discount. While the sun is trying to suggest that proper spring might finally be here, I'm determined to try to break my trainer-habit and wear some prettier shoes for work. It's hard though as I'm always half asleep in the morning and have to run to catch the train etc. so I tend to just pull on what seems easiest and feels comfiest. But surely I can manage to wear pretty shoes for at least a couple of days a week if I really put my mind to it!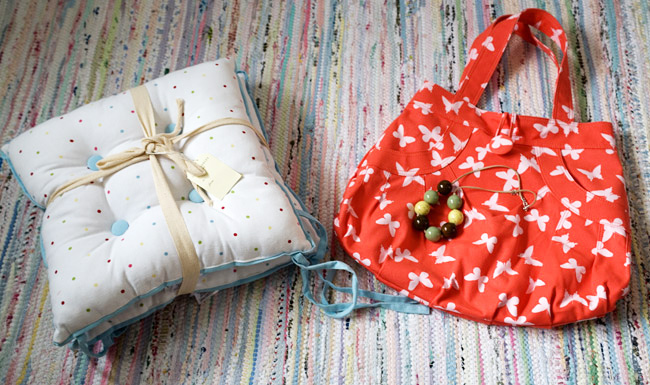 Laura Ashley had a mid season sale with lots of stuff marked as 50% off. I really had to show some restrain not to buy everything in there… Got a lovely summery bag, cute cushions for our office chairs (now all I need is cute office chairs… erm) and a necklace which for some reason I found irresistible. Oh and this lovely little glass drawer thing for my earrings and stuff. You'll probably see it later on as I'm going to do a bedroom-y entry at some point.
All in all I'm quite pleased with all my bargains. Now I'll just have to wait and see whether S comes home with a 'bargain' of his own…