Suvi challenged me to present the fourth picture of the fourth folder in my picture archives.
Since I archive my digital files by year/date, it wasn't exactly an adventurous task for me. The archives on my HD's start from 2004, everything before that is archived on discs. So, this is how I landed on this picture, titled 'Love Overdose'. It was taken on 21.12.2004.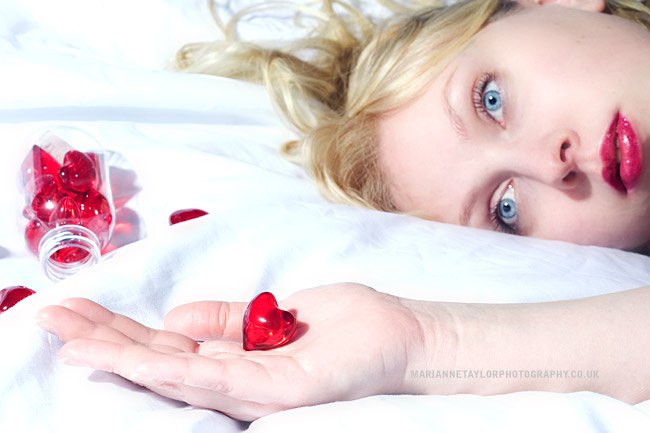 This was taken at a time when I was starting to experiment with studio flashes. The fact that I could produce high key images made me quite delirious, up to the point where most of the shots from then now look over-exposed to me. Seeing this again, the original tone seemed very blue. So this task prompted me to correct it a bit.