Some more pictures of snow. Gee, it's like I've never seen any before. 😀 This was the view from our front door yesterday.
I made a perilous trip around the corner to the local shop. Really not a good idea with my ankle. This is also where it becomes clear why snow doesn't belong here. There's just no infrastructure to deal with it. No gritting on pavements, no ploughing on other that a few main roads… it makes getting around pretty damn difficult.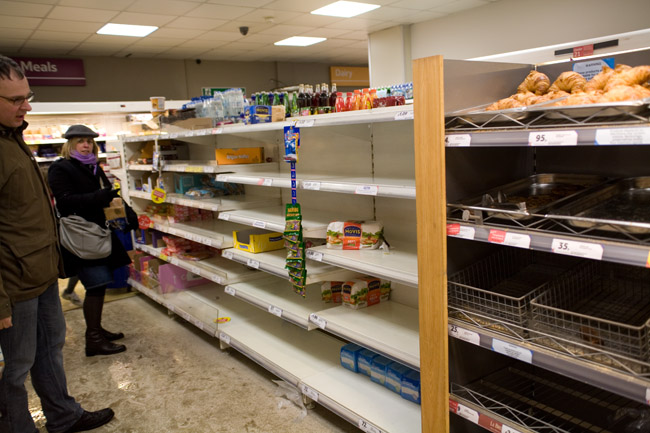 This was the view that awaited me at the shop. It's like the end of the world! 😀 They were all out of bread and eggs.

I'm still working from home today, mostly due to the combination of my sprained ankle and icy streets. Some trains are running but our train line is advising people not to travel. Hopefully tomorrow things will start getting back to normal…