There, photos are done. Sheesh there was a lot of them! And I only chose about half of what I actually took. I've added the ones that are on Flickr to the blog underneath the correct dates. If you want to see where they were taken, click on them and have a look on Flickr, I've added them on the map there. If you want to see all of the pictures (are you sure, no really?), you can clickety click over here.
Oh, and here's approximately the route we took. We took the long way down to Cornwall, via the South Western coastline, and came back home a more straightforward route.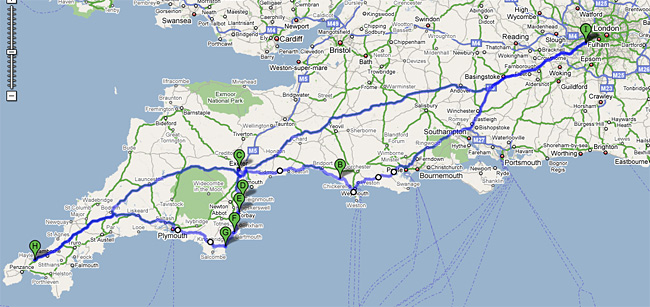 I think my hand might fall off now.