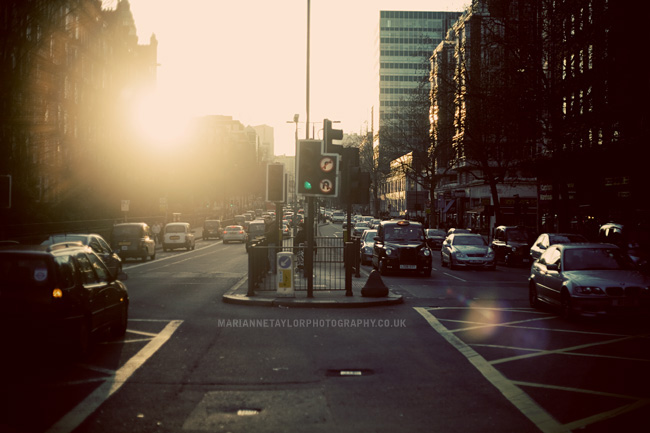 I've been busy catching up with admin/paperwork today, which makes me feel a bit more organised – in my life and in my head. Last week was somehow just… awful. Lots of conflict, stress and feeling sad. And on top of it all an old problem decided to re-visit me and I broke my stupid tooth. After a couple of dentist trips it's now ok, I think.
Yesterday I had this somehow really surreal trip to the dentist. My appointment wasn't until 5pm, so the sun was already setting when I got to central London. My dentist's (the lovely Maarit Spiridonis) reception is located in a part of town where there are not very many people around at the weekends. Walking through the empty streets felt… peaceful. The reception itself is in a quirky old building and the space is just insane. Antiques and heavy colours everywhere. She took over the lease from a Dentist who retired, and he'd been a big fan of dance. There are these signed fading posters of famous ballerinas, thanking him for his services, on the walls. All the equipment is very old school, but seems to work, and somehow has this very sympathetic feel about it. Somehow the whole thing feels like being inside one of those surreal movies, such as Amélie.
I walked back via Oxford Street, and turning the corner on to it, the throng of people was a shock to the system. It's funny how turning one corner can change everything. Getting home was a bit of a nightmare with engineering works on most of the tube lines, and I didn't get back until 9pm.
Regardless of that, the whole trip somehow had this calming and uplifting effect on me. You can't say that about most trips to the dentist!